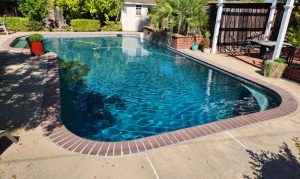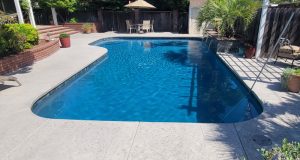 Sometimes the pool you loved many years ago just doesn't look the same anymore. A new makeover can really bring back the excitement.
This client did just that with all new tile , custom scuppers, new concrete decking and pool interior surface. They will also appreciate the upgrade to new skimmer with and autofill feature. The tiled downspouts make a pleasant backdrop for this gorgeous "new" looking pool.
Featuring: Aquabella 'Canvas Dream' tile, and Microfusion finish in Topaz color.